by Mark Breslin:
How many dozens of times have you seen it? As a Contractor, Agent, Trainer or Business Manager you see apprentices in the program and then immediately go out and buy their new F-150 (all options). Next is a Harley, bass boat, quads and Ski-doo along with the big fat payment that comes with them. Without financial literacy, their union opportunity begins with a mountain of debt from day one.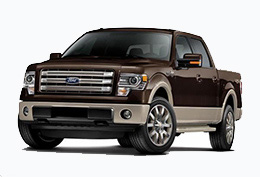 For many, this starts a pattern thatwill last their entire careers. Living paycheck to paycheck, week to week, hand to mouth. How is it that we provide people with an amazing union related opportunity that compensates them $50 – 100K per year, only to see them crash and burn financially more often than not? This financial instability often leads to:
Increased drop outs from apprentice programs
Lost talent and training dollars
Training our competition as they migrate to non-union
Marital and family conflicts
Inability to improve life management skill sets
If one underlying purpose of unions and the union industry is to take care of people, perhaps we should focus on helping the guys manage their money and life. If contractors want to engage their employees and show they care why not give them a valuable life skill. Is it worth paying for? There is a significant hidden cost due to drop outs in apprenticeship courses because the students don't know how to budget for 9 months of steady work in a 12-month year. That alone would pay for a lot of instructional time and effort.
After talking to hundreds of concerned union trainers, contractors and managers, almost everyone agrees that this is not a good thing for the guys, or their families. So, how about an idea to put into action: Mandatory basic financial management for apprentices?
What might this include?
Basic budgeting
How to select and use credit cards
Credit rating and why it's important
Ways to save and invest even small amounts
Why payday loans are a rip off
If you already have a financial literacy curriculum you are using I really salute your efforts–hundreds of thousands of union craft workers really need it.  If you don't, we have developed a very easy tool to distribute to increase retention, improve life skills, and build a high performance – responsible journeyman (without the new truck, yet).